South Australia's Golden North is looking like the cream of the crop, as M&A activity in the dairy products industry sparks up again.
It is understood M&A advisory shop Kidder Williams has started testing trade and strategic buyer appetite in the privately-owned ice cream, after the company received an approach.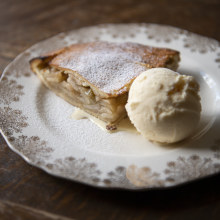 While sources said the soundings had only recently started, and the approach was unsolicited, Golden North's owners are believed to be willing to part with the company at the right price.
The business, whose origins date back to 1880 and has been making ice cream since 1923 out of Laura (240 kilometres from Adelaide), has changed hands numerous times in its 141-year history.
In 1983 the original owners, the Bowker family, sold the business to Farmer's Union, which ended up being more focused on its Pura Milk and Yoplait brands and sold Golden North to a group of four South Australian businessmen in 2001.
In 2008 it was again up for sale, but to keep the business local Golden North managers Trevor Pomery, Dimitros Kyriazis, Peter Adamo and Rocco Galluccio bought out most of the previous owners and joined existing shareholder Ken Smith and his wife Helen as co-owners.
The manufacturer is understood to be turning over around $25 million per annum, which puts Golden North alongside businesses such as Everest Ice Cream and Harry & Larry's in the local market.
The biggest players are Peters Ice Cream – bought by Pacific Equity partners in 2012 before being sold on to current owner Froneri (the result of a joint venture between R&R Ice Cream and Nestlé) – and Streets, which is owned by Unilever. The third largest player, Bulla Dairy Foods, remains locally owned.
https://www.afr.com/street-talk/kidder-williams-serves-up-ice-cream-maker-golden-north-20210707-p587kx