It is early days but sheep graziers who invested millions on creating marbled 'wagyu lamb' akin to beef are starting to see their work rewarded at the country's flashiest restaurants.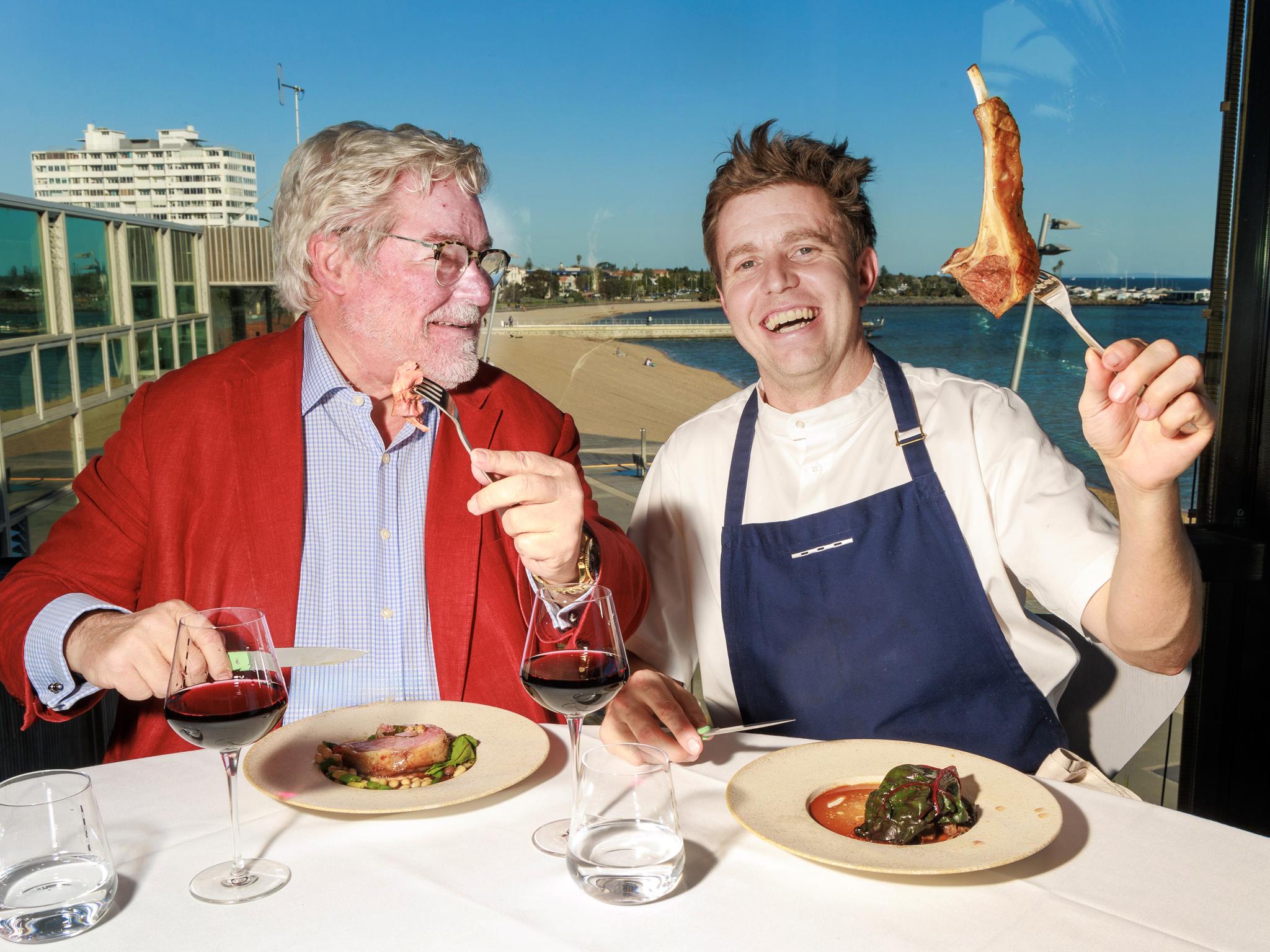 Agribusiness investment banker David Williams enjoys some wagyu lamb with Stokehouse executive chef Jason Staudt. Picture: NCA NewsWire / David Geraghty
Australian lamb is on track to reclaim its spot as a premium product, finding itself back on the menus of the country's flashiest restaurants.
While considered a beloved staple around kitchen tables – think of that 1990s advertisement when Naomi Watts turned down a date with Tom Cruise to have one of her mum's lamb roasts – sheep meat has been treated largely as a commodity product.
Lamb, hogget or mutton are the only choices that Australians have had, until now.
A new niche variety is emerging: wagyu lamb, winning favour among top chefs, from The Stokehouse in St Kilda to Aria in Sydney.
But lamb's resurgence is yet to reach the dizzying heights of the 1950s – when coupled with a wool boom Australian graziers were akin to royalty, being so wealthy that stories still linger of them ferrying around their sheep in Rolls Royces and Bentleys.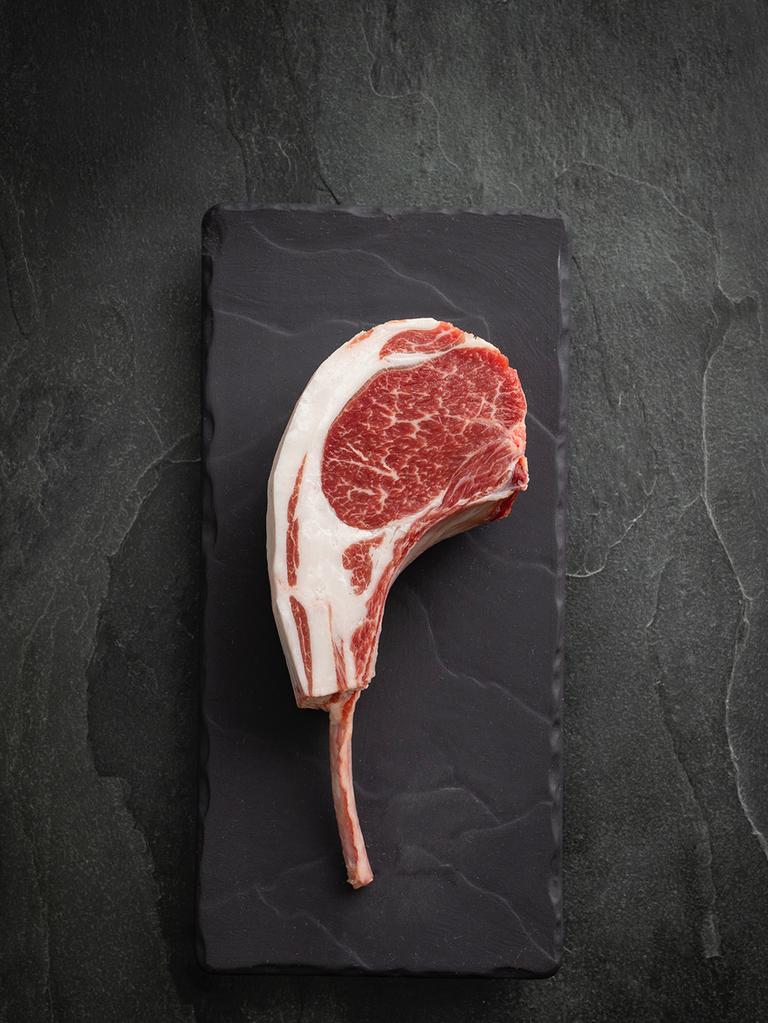 It is early days and wagyu lamb is considered a bespoke and exclusive product – the ingredients that have propelled it to a luxury food.
West Australian farmer Suzannah Moss-Wright spent $3m on a quest for her lamb to attain similar marbling to prized Japanese Kobe beef – with no guarantee that her experiment would succeed.
But seven years later Moss-Wright, a former lawyer and scientist, is selling wagyu lamb – with 30 per cent marbling, compared with about 4.2 per cent for regular lamb – to high end restaurants, including the Grand Hyatt in Tokyo.
She is now seeking to raise $5m from investors to expand production and sales in the US.
Moss-Wright's sheep – merino crosses – are fed a diet largely containing carrots and olive oil, which creates a high intramuscular fat (IMF) content in cutlets and chops, creating a similar melt in your mouth experience.
Other graziers on the east coast are following suit, with Gundagai Meat Processors investing millions of dollars in x-ray and probe technology to measure the IMF content in carcasses, paying farmers more money for the higher the grade.
The trend might be enough for Meat & Livestock Australia to reconsider its choice of former AFL footballer Sam Kekovich as its "lambassador" for somebody considered more luxe.
But Moss-Wright says she is not about to "boil the ocean". "What we do isn't something that can be done on an industry scale because of the volume of waste and the ingredients that we need and the level of care that we put into it," Moss-Wright tells The Weekend Australian.
"We're effectively like the Kobe beef of lamb".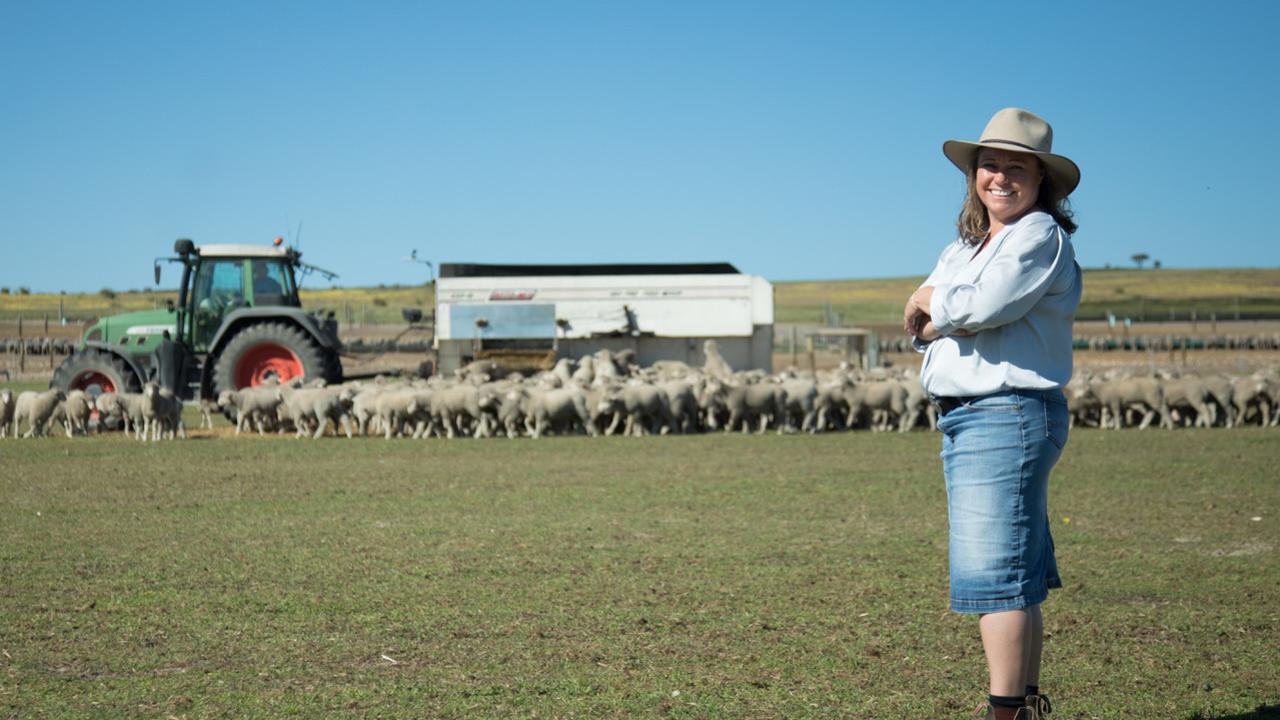 The waste, Moss-Wright refers to sub-standard and by-products she gets from horticulture farmers to feed her lambs. Carrot pomace, a by-product from juicing, unsaleable carrots – even carrot leaves – as well as sedimentary olive oil is collected and recycled into lamb feed, creating a diet that creates a marbling in meat, similar to Japanese Kobe beef.
Moss-Wright calls her lamb Mottainai, a term borrowed from Japan meaning don't waste what is valuable. To her, the greener way of producing lamb is just as important as the marble score.
And while Moss-Wright says her farming practices would be difficult to replicate at scale, she plans to process up to 50 tonnes a week – the equivalent of 120,000 lambs a year – once the capital raising is completed.
To put that into context, Australia slaughtered 5.7 million lambs in the three months to March 30 alone.
"We're never going to be an industry-wide solution," Moss-Wright says.
"We are very much a premium, luxury solution that addresses a sustainability problem."
In recent decades, Wagyu has expanded beyond Japan where the farming practices to produce that prized marbling and texture almost have a mythical status. Indeed, in Ian Fleming's James Bond novel, You Only Live Twice, a Japanese herdsman hauls out a crate of beer bottles and tells the fictional superspy to feed his cow one.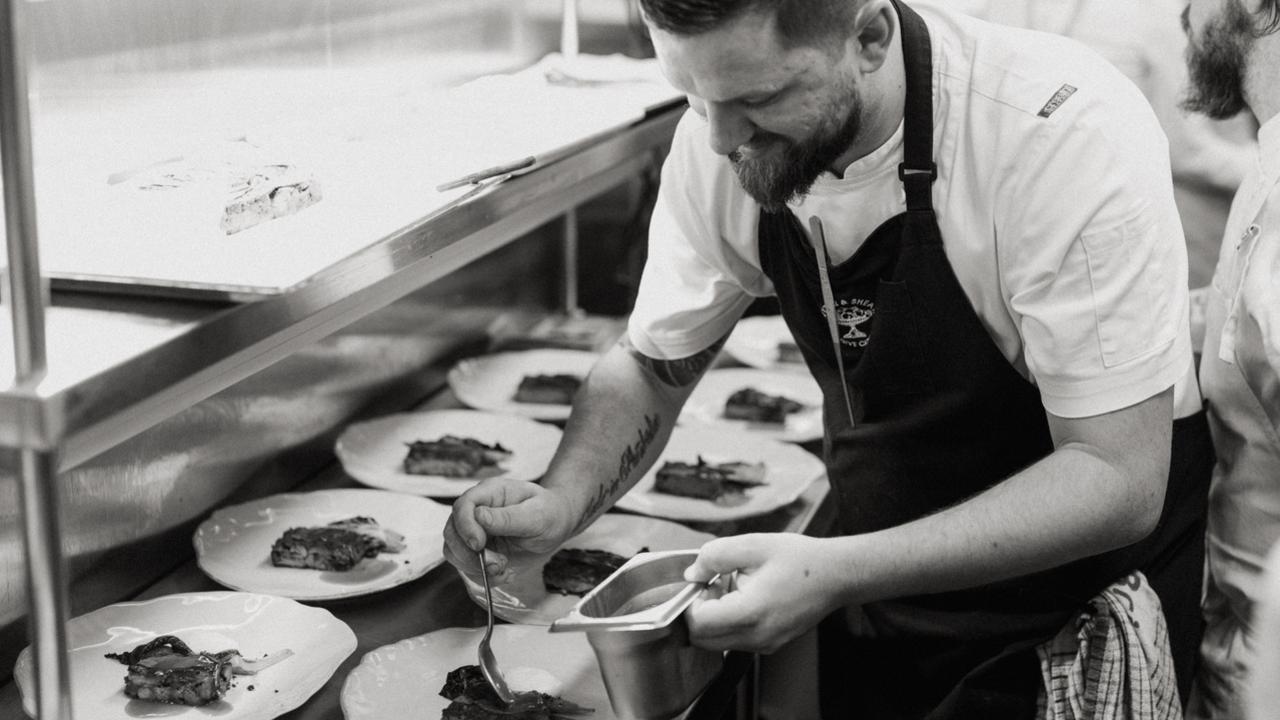 Japanese chefs are equally fascinated by Moss-Wright's patent-protected practices and produce. "There's huge demand and curiosity," she said.
"They are really interested in the taste and to experiment and it's really fun when you actually get some chefs together."
Unfortunately, Australians living on the east coast are not able to sample Mottainai lamb, with the cost of air freight soaring during the pandemic – and remaining expensive – and the collapse of refrigerated logistics giants Scotts meaning there are now fewer cross-country providers.
Instead, Singapore is Moss-Wright's closest market. "We might as well be in a different country".
But in the rolling green hills around Gundagai, NSW – a stone's throw away from the dog on the tucker box monument – the wagyu lamb movement is growing, albeit in its early stages.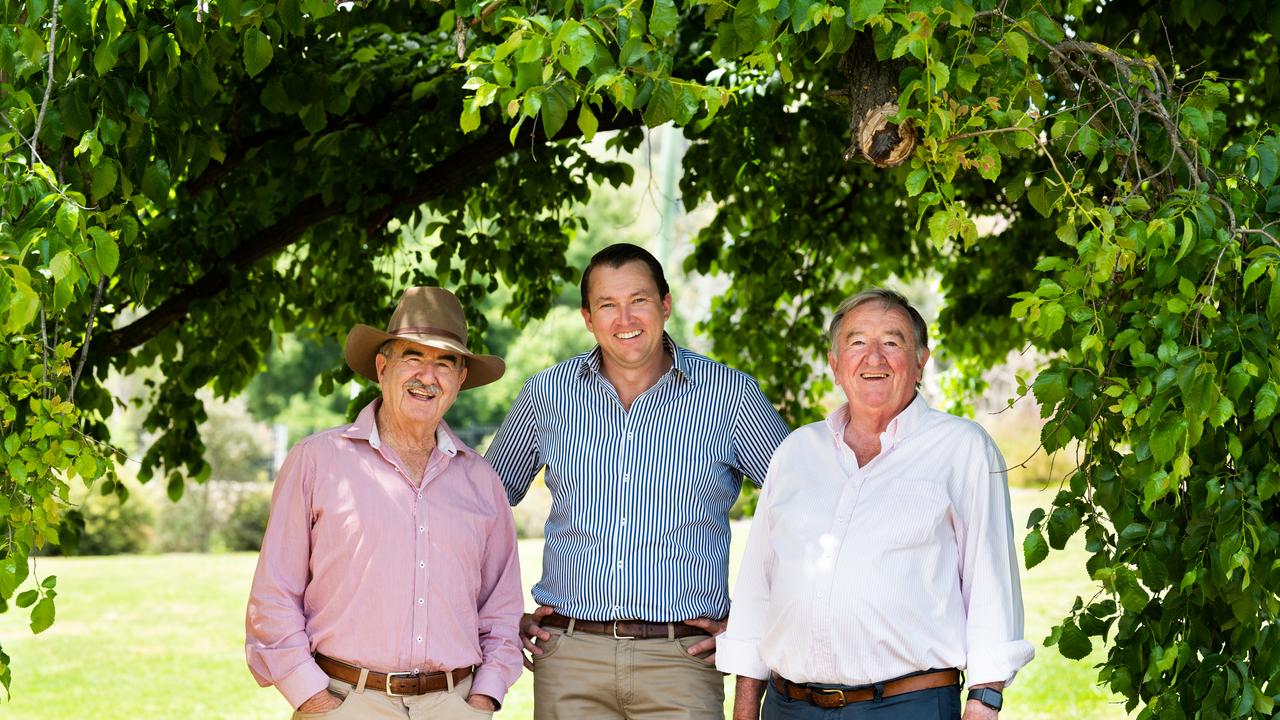 Gundagai Meat Processors (GMP) has adopted technology from MEQ Solutions, which has designed a probe to accurately measure the intramuscular fat content. It is among a suite of screening tools that GMF uses on carcasses to ensure they are of a more premium grade.
GMP chief executive Will Barton said the benefits allow lamb to move higher up the value chain, while encouraging farmers to adopt healthier and improved animal welfare practices.
"We've developed a scoring system that encourages above average marbling, discourages over fattening and rewards animal health and pays the farmer 80c a kilo extra," Barton says.
Creating marbling isn't as simple as fattening up a lamb – too much fat becomes a frustration to chefs when trimming meat and finding they don't have as much volume as ordered and left with a pile of waste instead. The animal, therefore, has to be lean, with the higher and more flavoursome fat content remaining in the muscle.
For Stokehouse executive chef Jason Staudt, who was the first chef to buy Gundagai's wagyu lamb, the value of the product is in its consistency.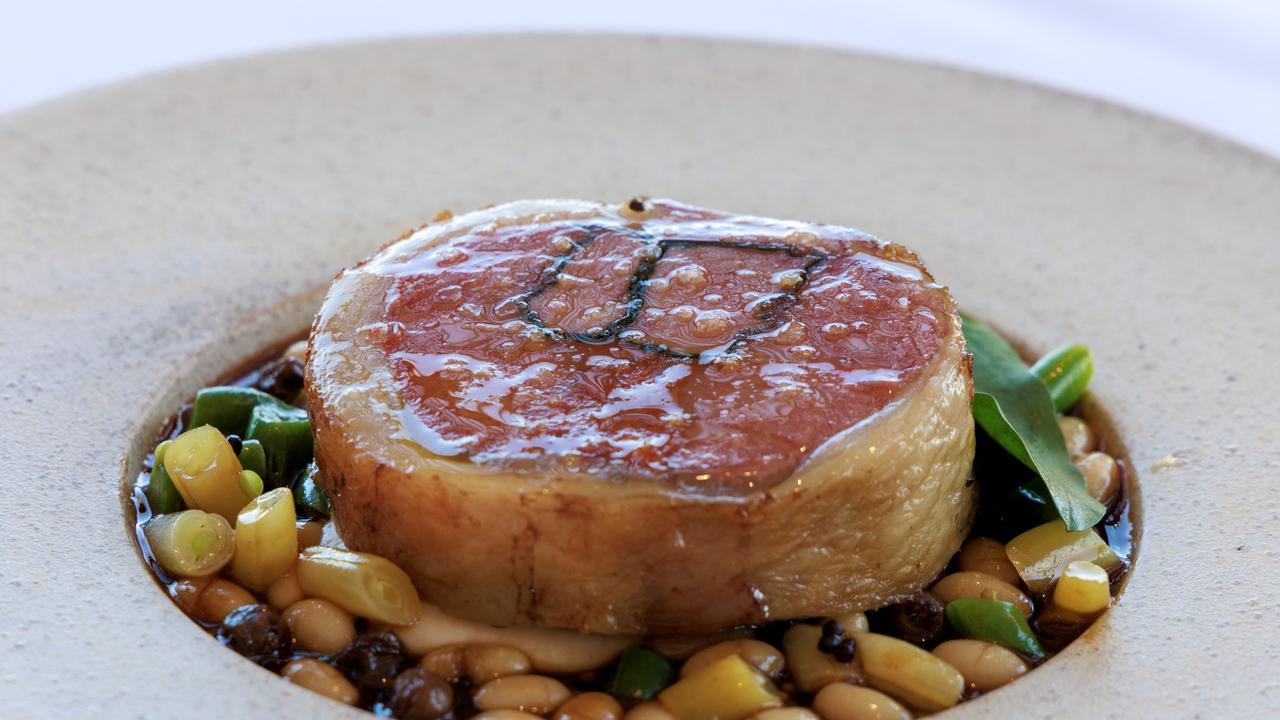 He said he previously wouldn't put lamb on function menus because of its high degree of variability.
"Lamb in Australia, traditionally through the season as the grass changes, it changes. Sometimes you get really chewy lamb, really tough lamb, unrelaxed lamb… and then the fat levels are different, so it cooks differently," Staudt says.
"The consistency for me was a no-brainer. The second thing was it aligned with our sustainability. They (GMP) take care of their farmers. If you can get into the top 5 per cent of the herd as a farmer and change your ways as a farmer – not just doing volume but doing it properly – and they get paid a little bit more a kilo, I'm all about that."
Agribusiness dealmaker David Williams – who has Blackmore wagyu beef cattle on his farmland – said the MEQ probe technology would revolutionise the way lamb is bred and sold, and create new export markets.
He said lamb was changing in a similar way that beef did in the naughties.
"It's impossible these days to buy a steak in a restaurant without a brand and a marble score. 9+ marble score means a high price and the best breed like David Blackmore wagyu, and even higher price, $100-plus for a steak. 15 years ago, you ordered a cut; a sirloin, T-bone, eye filet etc. Now you order a type of beef, a brand, and a marble score, all great indicators of quality, taste, and tenderness," Williams said.
"Lowly lamb is still referred to on restaurant menus and in Coles as lamb chops/cutlets/roast. But the world is changing in front of our eyes."
Meat & Livestock Australia chief executive Jason Strong – who has sent two lots of his own lamb to Gundagai Meat Processors and made changes based on the feedback he received from the screening technology – said it's a prime example of moving agriculture further up the value chain.
"I think the opportunity for red meat as a part of a balanced diet is significant. And we're seeing the benefit from that in both beef and lamb. But as those first products continue to become more expensive, because it's high quality, and the demand is there for it, you've got to meet people's expectations," Strong says.
"So having a higher quality, more consistent product is going to be an essential component of maintaining and improving market share and value with consumers."
https://www.theaustralian.com.au/business/agribusiness/australian-lamb-is-on-track-to-reclaim-its-prestige-label/news-story/cdf837a59b77a837f1c3787ff46eeeae