Goat milk-focused infant formula company Bubs will spend more than $1m in an effort to register its factory in Melbourne with Chinese authorities but concedes there is no guarantee that it will gain Beijing's approval.
Bubs, led by chair Katrina Rathie, is facing increased pressure from shareholders in the lead up to a vote on a board spill later this month, spearheaded by founder and sacked chief executive Kristy Carr and former executive chairman Dennis Lin.
The current board presented their case to shareholders on Thursday, releasing the findings of a strategic review, which condemned Ms Carr and Mr Lin's China strategy and outlined a five step plan to turn the company around.
Corporate restructuring specialist McGrathNicol and agribusiness investment banker and advisor David Williams assisted the board with the review.
The five-step plan includes ditching a joint venture to produce infant formula in China for the Chinese market and seeking to register its factory in Melbourne with Beijing instead. This would allow the company to access China's general retail, including mother and baby stores, which account for 80 per cent of the country's infant formula market.
But former A2 Milk Asia Pacific boss Peter Nathan and ex-Elders deputy chair James Jackson – who Ms Carr and Mr Lin have proposed as Bubs's next chief executive and chair respectively – criticised the plan. They said Bubs has tried to gain Chinese approval under SAMR rules since 2019 without success.
"The Bubs strategy presentation today was light on detail and provided little in the way of strategic insights or differentiation," Mr Nathan and Mr Jackson said in a joint statement.
" The strategic pillars are unchanged from previous management and supported by the then Board. There is sadly so little to show after three months of review and the engagement of expensive external advisors. This is a great disappointment for all shareholders."
Non-executive director Reg Weine – who oversaw the review – said the SAMR process was risky and expensive.
"We know it will not be easy. But with geopolitical tensions subsiding and considerable investment we have already made in our manufacturing site, we owe it to our shareholders to explore the registration so we can tap into the 80 per cent of the China market that we are not currently in," he said.
Mr Weine said its Melbourne factory is only running at 31 per cent capacity, which he said was "terribly inefficient from a cost and overhead perspective", creating further need to produce what is known as China label product in Australia.
Interim chief executive Richard Paine said it would cost more than $1m to seek approval from Beijing to sell its Australian produced infant formula in China's general retail market – a process he said was risky.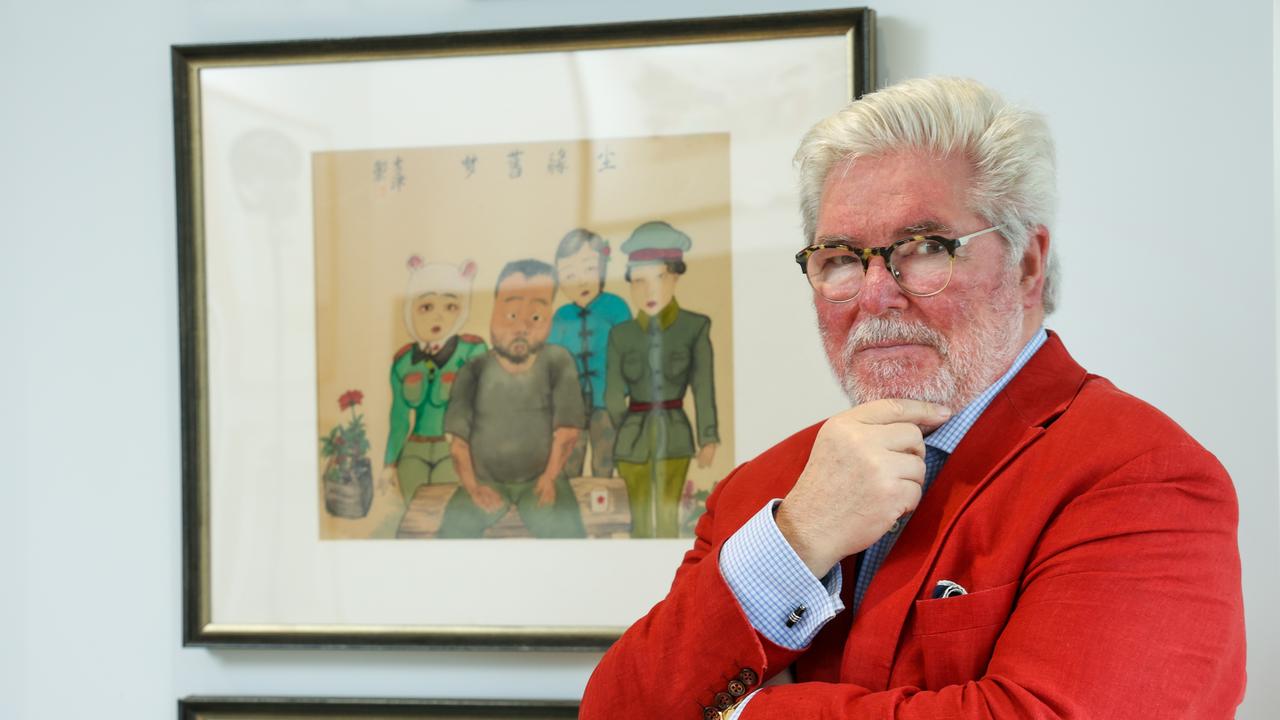 "Without going into costs, it's certainly in the order of probably $1m or more in order to undertake a registration process for each individual slot. There three slots available for each manufacturing site, so that would be something that board will need to consider very carefully because that obviously involves a considerable outlay of investor funds," he said.
Bubs is betting on its "refreshed" China strategy, which includes seconding Jackie Lin – no relation to Dennis Lin – from Alibaba-backed private equity firm C2 Capital to run its China business. C2 is Bubs's biggest shareholder, owning about 10 per cent of the company.
Jackie Lin fielded questions from investors on Thursday, saying he heard "lots of good stories about Bubs on the ground" from consumers in China. "We'll need to strategically invest in this," he said.
Mr Weine said developing the "USA growth engine" was the first step on the five-point plan, after the company obtained temporary import approval from the Food and Drug Administration last year. The China reset was No.2, followed by "portfolio optimisation", "sweat the assets" and bolstering "working capital".
"The USA is going incredibly well. It is our growth engine and we expect to see sales more than double in FY24," he said.
Bubs is expecting to deliver annual sales of $80 million this financial year – a 35 per cent jump on FY23 – and a gross margin of 40 per cent. It is forecasting to become cashflow positive by FY25.
It has already cut its "monthly cash burn" from about $5m to $2m. Ms Rathie, who did not speak on the investor call, said in a statement: "The board is confident that we now have the right governance structure and operational teams in place and have identified the key people and strategic partners to execute with precision to deliver strong and profitable growth".
https://www.theaustralian.com.au/business/bubs-to-spend-more-than-1m-on-china-registration-as-part-of-refreshed-strategy/news-story/697dc461e85eb4c7c05d4481e7b98d8b